At Work Comp Systems, we pride ourselves on providing our clients with unparallel service, commitment and systems to guarantee to reduce the hidden worker's compensation cost that drive premiums.
Do you feel that your company's experience mod is too high? You're probably right, 70% of all experience mods are incorrect in favor of the insurance companies. Our team of experts can identify the specific errors in your company's claims data that is responsible for increases in your worker's compensation insurance premiums.
Did your company's recent worker's compensation audit result in additional premium? We have proven solutions to prevent & correct poorly preformed audits.
Join Our News Letter Group
By joining our newsletter group, you will be the first to know about:
Breaking news about 2013 Experience Mod Calculations - And How it effects your cost.

Helpful tips for Audits, Class Code Verification, Experience Mod filing dates.

Exclusive special offers for free Return-to-Work Programs, Claims, & Profit Leak Detection Analysis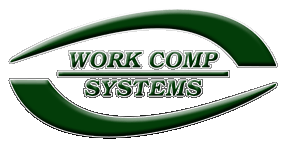 As a business owner, you are faced with the challenges of making sure your company is operating at its most cost-effective level while maintaining quality in all aspects of your business. Controlling the cost of your company's worker's compensation insurance is certainly one of the most vital and sensitive issues among businesses large or small. Common Insurance agencies repeatedly quote worker's compensation insurance policies every year to display to their clients the "BIG SAVINGS" AND "THIS DIVIDEND IS BETTER."
Business Owners, ask yourselves a few good questions about your agent…
· How is this agent going to help my company obtain this potential dividend reward?
· What can be done by my agency to CONTROL my loss ratio after claims occur?
· I see the savings with the credits but, is there a long-term savings that increases w/time?· Any agent can offer dividends and credits, what can you do to lower my Exp. Mod?
· Agent, do you provide proactive services structured to control and close claims?
· Is my agent A "Jack of all Trades" and a "Master of None" in Insurance? Or, is he or she the absolute workers' comp expert that my company needs and deserves?
The cost of worker's compensation is not solely determined by quoting factors that vary with different companies. Every Worker's Compensation policy requires the same ingredient to become the most cost-effective program available; A Cost Control & Protection System.
WORK COMP SYSTEMS is that system,
guaranteed to lower and protect your company's policy